SHARING OUR EXPERIENCE
FOR YOUR GROWTH
Try to Imagine where you could arrive with the right knowledge and with the right partners…
In twenty-two years of career, we have met many organizations operating in this field, most of them with the common tendency to highlight their expertise, but without sharing it to help other organizations grow. What distinguishes us is our willingness to provide the necessary support to the organizations that choose us and that we choose, with which we create a professional and human connection with the goal to enrich our community through the projects we design and implement together.
But… who are we?
L'ORMAinternational is the international Sector of L'ORMA, a professional educational agency working in the field of Sport, Education, and Social Entrepreneurship since 2000.  Over the last 8 years, we have specialized in the designing, writing, and implementation of European projects, always focusing on "our" topics, and we have developed and structured a system to do our work properly and effectively.
Our strength lies in doing our job with the aim to bring a positive impact on our community, and to create solid and trusting relationships with our partners, with a view of common growth.
We know how difficult it is for you to find funds and resources for your organization, and ways to succeed in organizing quality activities and in writing successful projects, especially when you find yourself collaborating with organizations that work superficially.
In this respect, the European Union offers many opportunities, but it is not always easy to seize them. We are here to support you, as together we can leave an imprint.
As knowledge leads to growth, discover how a professional and passionate organization could support you in making your International Sector accomplish that crucial and qualitative leap that you have been always waiting for!
DISCOVER HOW
YOU CAN GROW WITH US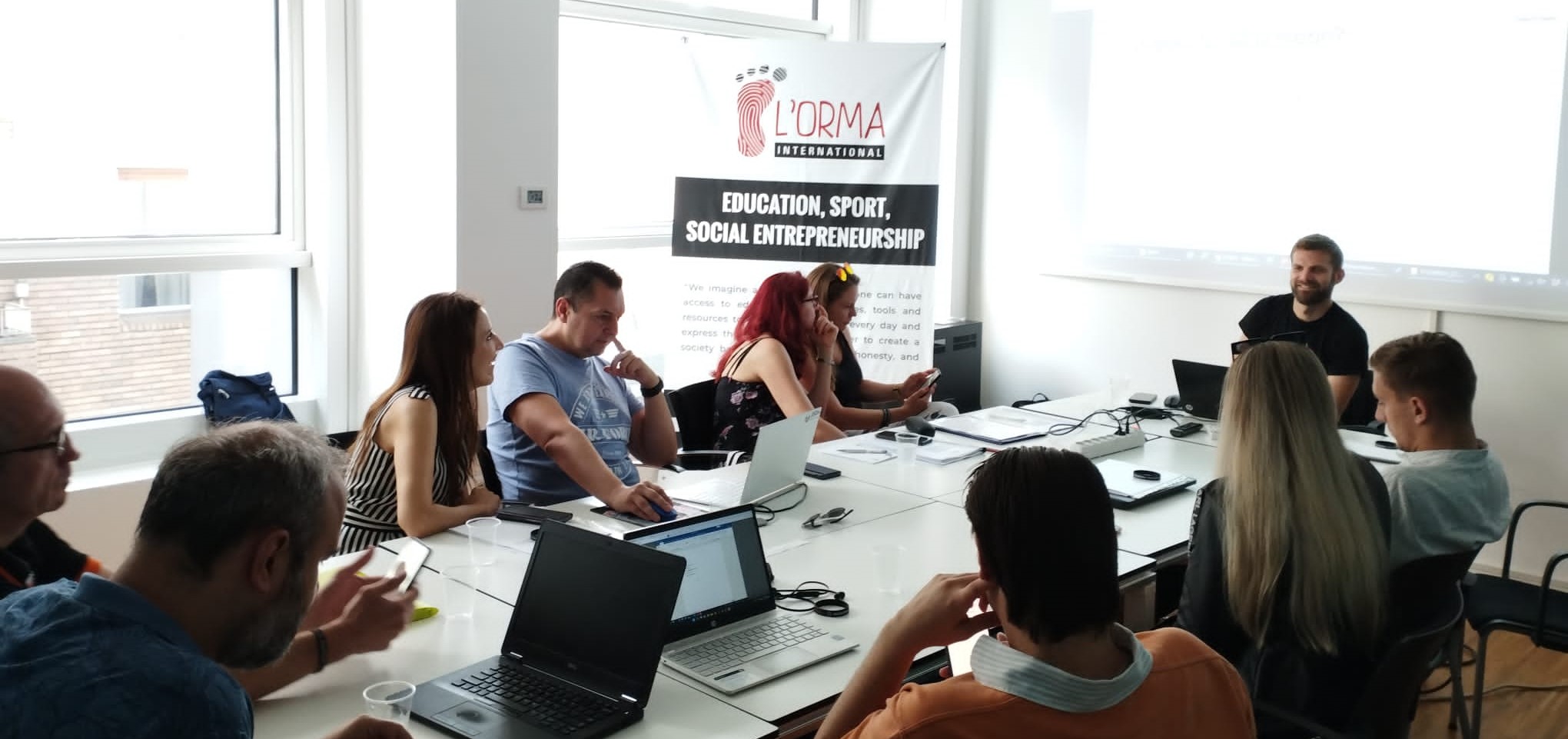 DISCOVER EU WITH US
For Newcomers
in the Erasmus+ Program
if…
…we have an interesting solution!
WRITING PROGRAM, DESIGNING PROJECTS FOR EU COUNTRIES
You already have
a project idea in mind
if…
…here we are!
MUTUAL PARTNERSHIP PROGRAM FOR EU COUNTRIES
You have experience
in the Erasmus+ Program
if…
…step-up in performance!
CONNECTIONS WORLDWILDE PROGRAM
If you are an Organisation
from an Extra EU Country
and…
…you are in the right place!