A major event for strengthening youth work across Europe 
The European Youth Work Convention (EYWC), as the central platform, is in charge of discussing the latest developments in youth work practice and youth policy in Europe.  In order to set a strategic framework for further developing and strengthening youth work practice and policies in Europe, The 3rd European Youth Work Convention took place at the end of 2020 when the German EU Council Presidency and the German Chairmanship of the Committee of Ministers of the Council of Europe overlapped.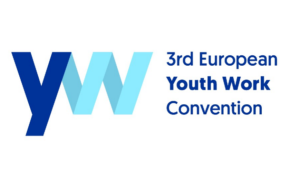 The meeting was hosted by the German Federal Ministry for Family Affairs, Senior Citizens, Women and Youth. Together with their partners such as JUGEND für Europa, European Solidarity Corps and the National Agency for the EU programmes Erasmus+ Youth in Action they aim to organise and develop the content of the event.
During the kick-off event for implementing the European Youth Work Agenda, the following topics have been discussed:
providing information about the European Youth Work Agenda,

looking at the current challenges and needs of youth work in Europe,

discussing the framework conditions of quality youth work in Europe,

launching national processes and measures,

enabling and exploiting synergies between all stakeholders and levels involved

developing recommendations for the implementation of the EYWA in the coming years,

creating ideas for activities within the implementation of the EYWA,

and creating commitment, ownership and co-operation.
It is crucial to select the right participants who can contribute to this strategy. Therefore the delegations of participants from each country were selected at national level and there were up to 1.000 representatives from youth work practice, youth policy and youth research. Moreover, the event hosted delegations from up to 50  countries. It is be a great opportunity for a reflection of making the most of this opportunity for co-operation between both institutions.
Click here if you want to see all of our blog articles…