Inspiring meeting of European youth work NGOs
This past week in Amarante, L'Orma is building on its relationship with Europe. Participants from Spain, France, Portugal, Latvia, Slovenia… (12 European countries!) are spending a week together, from the 17thuntil the 24th of October, with the goal of strengthening their cooperation and partnerships for the 2021-2027 period. This inspiring meeting shows how European youth work NGOs create partnerships and is promoted by the organization Aventura Marao Clube with the name "Friends at work".
The experience.
At the entrance of their Youth Hostel, Miguel, the president, receives Erasmus Plus experts that after years of collaboration have also become their friends. Each organization has a different international scope, but what they all have in common is the energy, creativity and will to make use of good practices to empower European society.
You might be wondering, how does this meeting of professionals work? Well, it is sort of a pot of good intentions or a shared adventure in which reflection and action push towards common development. It is exactly as it sounds; they must be specific, incubating ideas to eventually test them at their respective countries. If you think about the impact that these actions will have among all different regions, it is quite impressive.
Why L'ORMA?
This kind of event is clearly cohesive with L'Orma's values, as we live out of good ideas that are developed with European partnership, which helps us to nurture our local areas in a much deeper way. L'Orma International is built on connections that are stronger than national borders, than different cultures and all that they entail, focusing on what unites us and not what separates us.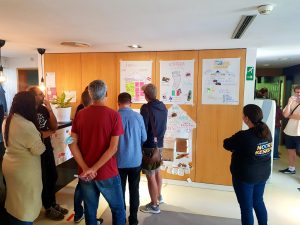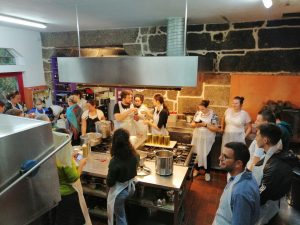 In conclusion, this is the spirit of "Friends at work" and the result is the planning of 60 projects that will be carried out in the following 6 years with the co-funding of Erasmus Plus. Do you want to know what these actions will be about? Follow us on social media and you will.